Amazing Health and Fitness Tips For Women Of Any Age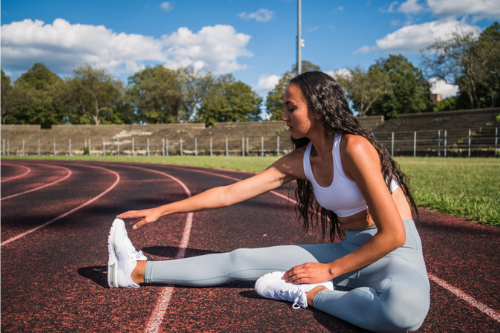 Every woman is juggling hard to balance the demands of their family, career, spouse, and other responsibilities, and so on. She is even trying to cope up with the societal pressure to keep her in good shape to look beautiful which drains her at one point somewhere. For a woman, it is really important to take care of her health while she is trying to complete the milestones of her life. It is certainly true that taking care of your health is not always a priority of a majority of women. Now, this year it's time for you to focus on your health & fitness regime by giving it a priority and keep other things aside. Ideally, all other family members who depend on you will follow the same practice when you on the top being a role model to others in terms of health and wellness.
A well-shaped body that is slim and trim is a dream for most women & it is not to flaunt but to behold. These days' women across the globe due to additional responsibilities and to match with the fast-paced world, it is difficult for them to maintain a zero size. Due to such worldly pressure and demands of family, it is impossible for them to stay in perfect shape and size as well as to stick to mental & physical health without the proper dedication towards their health.
With good hope to help women take care of their health and fitness themselves, we have accumulated 10 health and fitness tips that could be useful for women across the globe. It is also true that regardless of your age and health & fitness status these tips will assist you to maintain proper well-being throughout your life. So it will definitely add value to your health routine by all means.
1. Always Have Your Breakfast
Women are fond of reading the health fitness blog on a daily basis, but it is observed that they lack to follow or obey it due to some time constraints. It is now the time it needs to be changed. Make sure ladies consume proper breakfast as an important meal of the day that helps to start your metabolism and gives you immense energy for the rest of the day. Just spend 15 minutes of your time in the morning eating healthy to enjoy a productive day.
2. Keep Your Body Hydrated
It looks like basic health and fitness advice but is the most important one you should not ignore by any means to live a healthy life. When you keep your body hydrated it keeps you physically & mentally strong. Drinking an adequate amount of water helps to keep your body fit and fine from within. Hydrating your body helps to maintain your weight & reduce hunger cravings during meals.
3. Workout Schedule
You might not be aware of the fact that heart disease is the major cause of death amongst women. With the help of exercise, you can keep this away. With the proper exercise, just 30 minutes every single day can keep your heart function properly. These exercises comprise aerobics, walking, cycling, jogging, dancing, breathing, and so on which are good for women's health.
4. Follow the Proper Diet Plan
It is generally observed that women are inclined to neglect important foods per their dietary needs. They always give their family a priority fulfilling their needs and busy sticking to the set diet for their own. It is crucial to get an adequate amount of nutrients and minerals from the food you eat. Eat a good amount of green leafy vegetables, fruits, grains, low-fat dairy products, and nuts.
5. Two Minerals You Need
For a woman's body, it is really important to have two minerals, i.e. Zinc and Magnesium. Due to deficiency of Zinc, they may experience hair thinning and acne. And magnesium helps with sleep, bone health and relieves premenstrual symptoms, anxiety, and migraines.
6. Engage in Social Circle
As per the research studies, it is observed that having a social circle of family or friends helps to survive various health problems. It even helps to keep you happy and live a longer & healthy life. You can build a support circle by being a part of it or even by volunteering. Such social circle is the best mode to make new friends and meet new people.
7. Give Yourself a Time to Relax
Every woman should have a mantra i.e. you won't stress over small things that are not really important. Regardless of any stage of life, you are at i.e. Daughter, Mother, and Grandmother. Every phase of their life women is juggling lots of responsibilities which lead to pressure & too hard to handle for them. So just set aside a few minutes from your daily schedule to relax and be calm which is suggested in several studies.
8. Regular Checkups
It is important to go for regular health checkups at least once or twice a year. They are important to recognize any health issues in the body even before it shows any signs or symptoms. Early diagnosis of any serious diseases or conditions will be easy to cure and treat effectively.

9. Have an Adequate Sleep
Due to a busy schedule, sleep is the best thing you must get while doing multitasking on a daily basis. To enjoy a productive day you should have an adequate sleep of 8 hours. But a minimum of 6-7 hours of sleep is vital for your mental & physical well-being.
10. Have some time for You
It is one of the best health and fitness tips for a woman to have some time for her own. A happy & healthy woman is more energetic than a stressed-out one. This time for your own should be allotted to do the things you want to do. By spending just 10 minutes from your daily schedule by doing whatever you want to do will keep you feeling happy & best always.
Conclusion
To conclude, we can say that following health and fitness advice for women by experts will help them to maintain their overall well-being. As women have to juggle a lot of their day to day life to keep things in place handling all personal, family & professional priorities. It is only possible to take care of their own health when they follow a healthy routine.