Top 10 Effective Health And Fitness Tips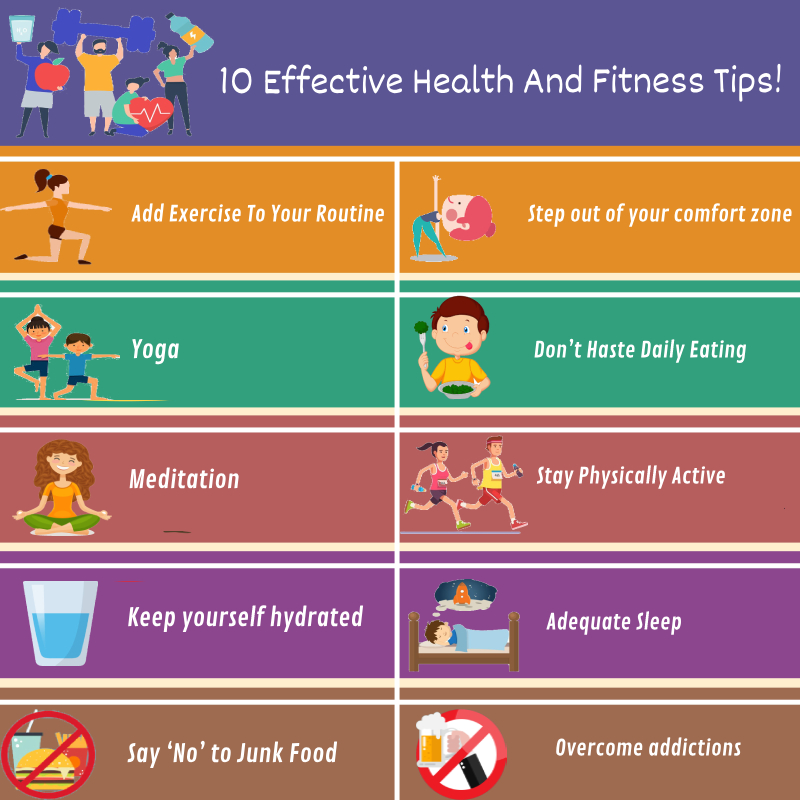 It is true that "Health is Wealth". But, in today's world, people are so busy that they can't make time to take care of their health and fitness.
Leading a healthy lifestyle is a combined effort of exercise and eating right.
It is observed that some people show determination, zeal and persistent effort to reach their ultimate goal of maintaining their health and fitness. However,
if you can not make some hard and fast rules for yourselves, you can start with little effort.
For shaping your health in an appropriate manner check out below.
Here are 10 fitness tips and strategies to keep you and your loved ones fit and Healthy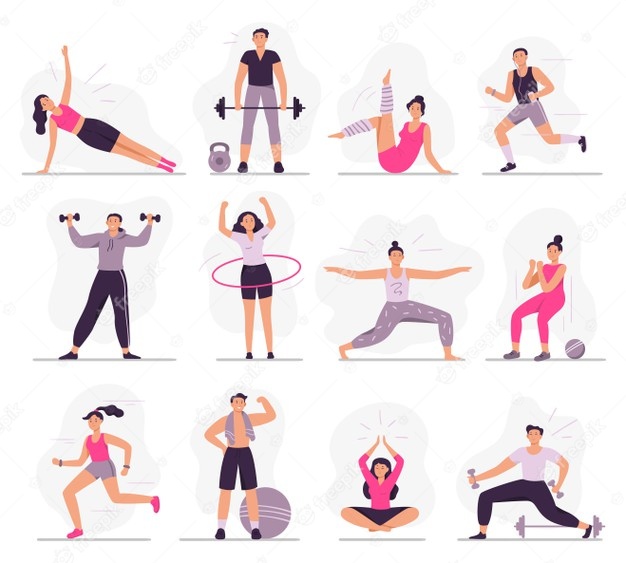 Add Exercise to your routine:
It is significant to do exercise for at least 30 minutes a day. It may be comprised of jogging, walking, gym, running and so on.
Following a routine exercise will keep your body cells active to provide you with the required energy and curb unnecessary fats.
Exercising is fruitful for all age groups to maintain your body's health.
Spare the time of 30 minutes at least and you will definitely feel the positive change in your energy level.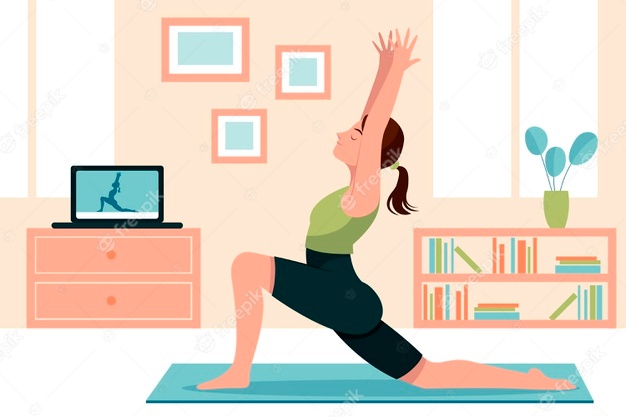 Yoga:
It is seen by most people these days as it is a form of light exercise which is done by bending every body part.
Yoga is beneficial to balance body, mind, and soul.
In addition to this, it is a proven technique that activates each and every inner part of the body system to make the functioning in an appropriate manner.
For example, breathing is an important part of yoga.
It provides the maximum amount of oxygen and makes your lungs work more efficiently.
You can check any health & fitness blog, Yoga is a constant option everywhere.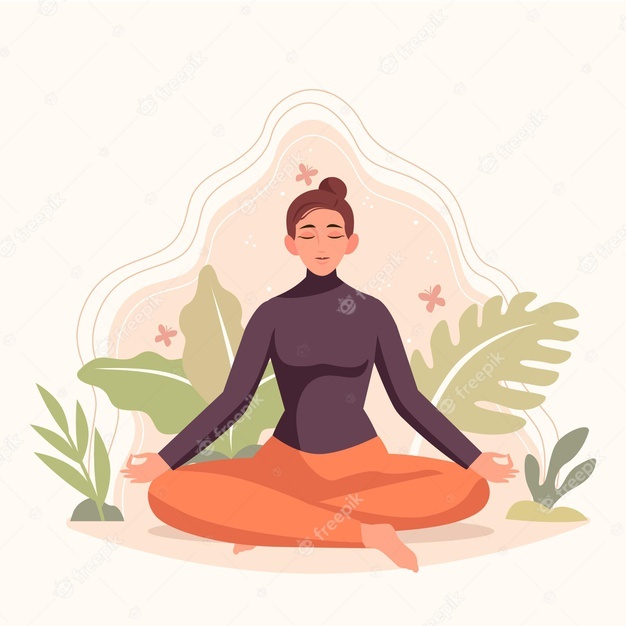 Meditation:
It is an ancient methodology, followed by saints for eternal peace and harmony.
Through meditation, a person focuses their mind on an object to achieve a mentally clear, emotionally calm and unwavering state.
It is used with an objective to curtail stress, anxiety, depression, and pain. The plus point with this activity is you can do it any time.
No matter how busy you are in your day, you can still do meditation before sleeping.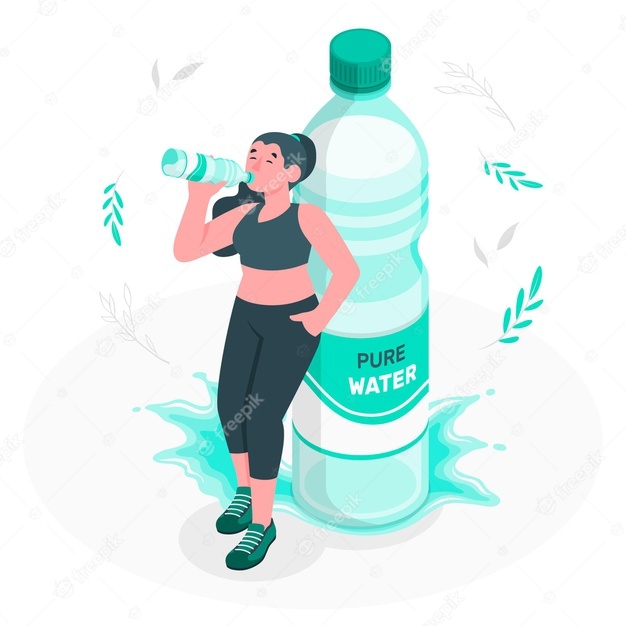 Keep yourself hydrated:
One of the crucial factors always overlooked when reading on most of the health-related Tips
Sufficient intake of water helps to absorb all your nutrients.
To consume the proper amount of vitamins, minerals, and fibre, water is your best companion.
It naturally boosts your metabolism and improves digestion.
It is recommended by experts to drink at least 8 glasses of water per day to keep yourself hydrated and to keep your digestion system healthy.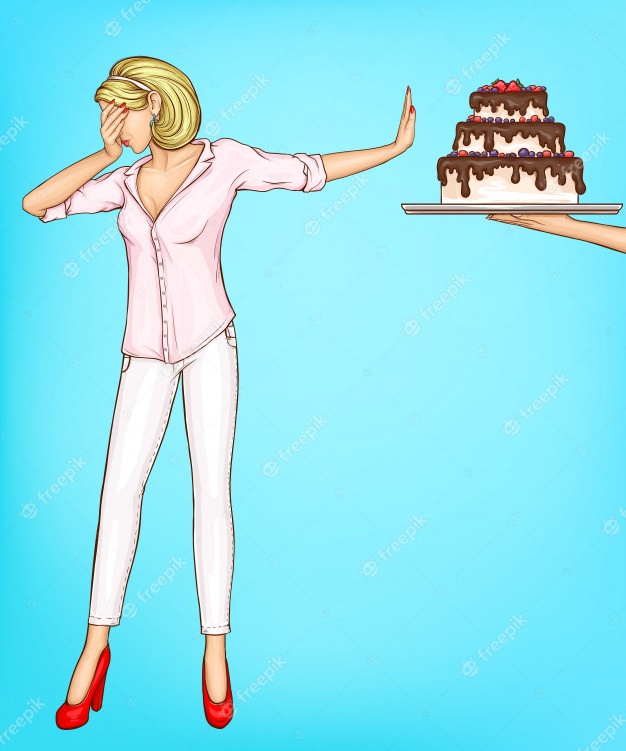 Say 'No' to Junk Food:
We are surrounded by junk food, especially when we go out to eat with our friends or relatives.
Every restaurant serves a plethora of cuisines counted as junk food which is impacting body and health adversely.
Avoid the intake of junk food or limit its intake to keep your body healthy.
It is filling your tummy but not your needs for healthy nutrients. Eat home-cooked food only.
Step out of your comfort zone:
We live in a world where facilities available to us are harming our health indirectly.
Now is the right time to wave your comforts such climb stairs rather than relying on the elevator at home or at the office.
Prefer to walk to the nearby shop to buy daily necessities and avoid two-wheelers or cars.
Your every single step towards appropriate health will do wonders to maintain a healthy living.
Don't Haste Daily Eating:
In the fast-paced world, it is observed that people prefer eating as a task and not a need.
These days, folks hardly take 10-15 minutes of their time during lunch hours at the office eating in a hurry.
The scenario is the same at home during dinner time. So it is advised to sit and eat properly with adequate time.
Avoid cell phones while eating, turn off the television, don't talk. These may sound old school or strict but it works. 
Stay Physically Active:
Today's sedentary lifestyle is an alarming situation for all working professionals.
It is important for them to remain physically active by engaging themselves in any physical activities.
It is required to keep their body and mind active in actions such as sports, social activities, joining events of clubs or plan outings with friends and family whenever you get a chance.
Another benefit is that staying physically active helps to keep yourself rejuvenated which not feel lethargic or dull.
From now onwards engage in daily activities in such a manner to keep physically fit and fine.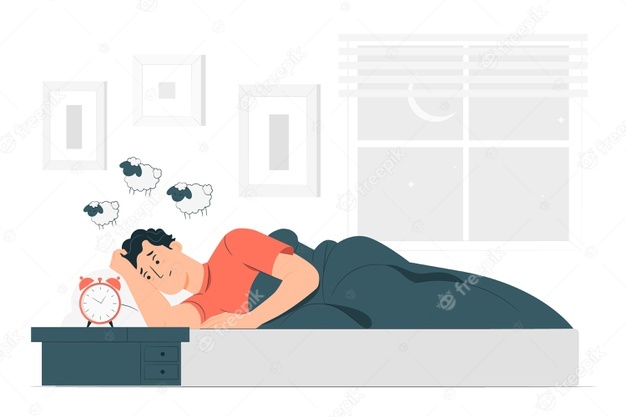 Adequate Sleep:
It is required to have at least 8 hours of sound sleep to give your body a complete rest.
These days, due to excessive workload and extended working hours people try to compromise the sleeping cycle.
Adequate sleep is essential to get the energy the body needs and recharge your batteries for the next day.
Inadequate sleep leads to feeling lethargic which hampers your body which might be prone to lifelong diseases.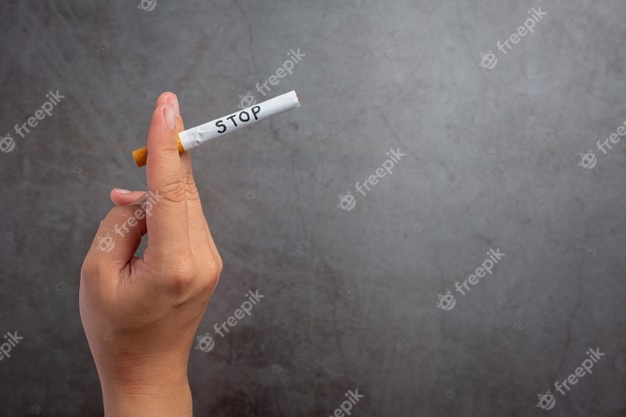 Overcome addictions:
Be loyal to yourself and your body.
Alcohol, tobacco, cigarettes may make you feel relaxed for a few hours but these are affecting your lives for the next many years.
It can cause hazardous diseases to the body like tuberculosis and cancer. The above options are enough to keep you calm and relaxed.
Quit all your addictions to have a fit and healthy life.