10 Simple Tips for Health and Fitness Success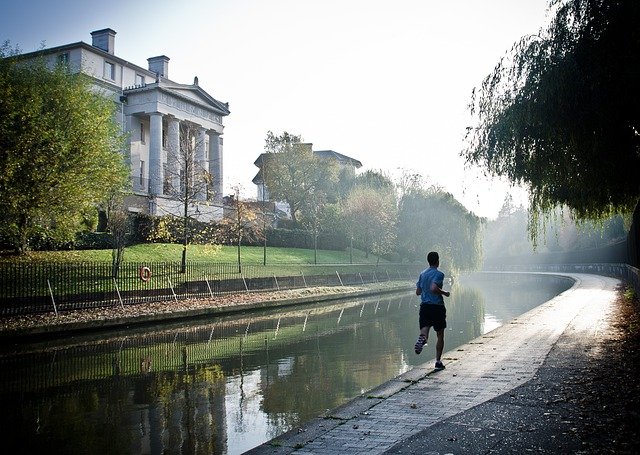 Healthy lifestyle with good health is a combination of factors such as doing daily exercise and eating the right food. Earlier, good health was limited to when your body can perform an exercise such as bench press, jogging, etc. If you want to focus on your health and wellbeing it is suggested to look after overall health which comprises mental, emotional, and physical. Go through some of the great health and fitness tips for good health. It is advisable to start as early as possible for the betterment of your health.
1.Keep Your Mind Active
If you do not do any activity for a long period of time, it may cause anger, frustration, lethargy, and make you depressed. On the contrary, those who actively exercise regularly experience a better mood, make them feel energetic and they can enjoy a better life.
2. Keep Yourself Active Physically
To be fit and active physically does not include running 25km on a daily basis. Nor does it include doing squats, increasing your body weight on a regular basis. If you perform light exercises such as jogging, slow walk in the park, swimming, yoga, playing with kids, house cleaning, and bicycle riding. All these examples are keeping you active. For the majority of people, activities such as weight training, sprinting should be minimum up to 3-5 times a week. On the remaining days, they should do lighter work out and follow health and fitness advice recommended by experts.
3. Strenuous Workout Sessions
It is observed that every month, a study reveals some findings that strength-based training such as lifting a heavyweight has multiple health benefits. You should start weight management to increase energy levels, glucose metabolism & many more. There are ample reasons for you to do strength training for your health. You can do strength training by using your body weight and lifting barbells, dumbbells and Kettlebell & so on.
4. Doing a Cardio
When you emphasize doing cardio it does not mean performing painful long and slow activities like distance jogging. It can be done in a short amount of time such as sprinting, circuit training, kickboxing, and many more. The intense body workout provides better results in terms of cardio fitness; improves body structure, and increases body growth hormone.
5. Manage Body Weight & Fat Levels
Additional fat in your body increases your chances of getting a heart attack, diabetes, hypertension & so on. If you have an extra body weight in the form of muscle is not healthy in the long run. Whether muscle or extra fat is an add-on to your weight it will get carried around your joints and at a later age, you can feel the pain in the joints.
6. Keep Checking Your BMI
The best way to maintain your health is to calculate ideal body weight using a BMI Calculator. A lot of people will feel that BMI is not an accurate measurement to calculate body weight. It is reasonably an accurate calculator to check one's ideal body weight. It is not important that it is necessarily to be perfect, but most of the time it matches most people.
7. Losing Ideal Body Flexibility
It is seen that the majority of people lost the flexibility that they had when they were of age 5-7. So you can just think of how their body will get tighter when they will reach the age of 40-50. The best part is it doesn't have to be this way, body flexibility can be maintained as long as you work on it. It is ideal you must touch your toes while doing the workout.
8. Consumer Balance Diet
Our body depends on an assortment of supplements to work appropriately. Regardless of the amount somebody may attempt to persuade you, a specific nutritional category should be maintained a strategic distance from inside and out. You will find that eating it, regardless of whether in limited quantities, is better. For e.g.: without satisfactory carbs, you will battle to do exceptional exercises and perform well. 
9. Decrease Intake of Junk food & Liquor
Let's be honest, we live in an environment, these days where we are encircled by lousy nourishment, and attempting to oppose it constantly, including when we go out with loved ones are probably going to make you insane. So every often your little guilty pleasure won't execute you. Indeed, numerous specialists guarantee that assuming 80% of your calories are spotless; you can have a good time with the excess 20%. The equivalent goes for liquor, research studies have shown that a glass of wine a day can improve your wellbeing. Obviously, it is not at all beneficial to have a devouring liquor. Yet, on the off chance that you do jump at the chance to have an incidental beverage.
10. Avoid taking Stress & Emotional Negativity
Overabundance stress and negative feelings can truly hurt your wellbeing, regardless of whether you practice regularly and eat well constantly. Indeed, some measure of pressure is needed in our lives to work well, and as long as we have feelings, we will likewise encounter disappointment, outrage, discouragement, and so forth in our lives. Nonetheless, when these negative feelings and stress overwhelm one's life, at that point life turns into a declining venture. Stress is harmful to your mental health & it will reduce the charm to live a better life. 
Conclusion
To conclude, we can say to achieve fitness success, it is only you who can deal with all the physical workout sessions & get you the desired outcome. Add some positivity in life by kicking off the negative thoughts and enjoy your life to the fullest. To upgrade your knowledge on staying fit and eating healthy, keep visiting Get Health Care Tips to read health and fitness blogs regularly. Eat healthily and do regular exercises which are two elements for a better living.