8 Beauty Tips To Get Rid Of Face Acne And Blackheads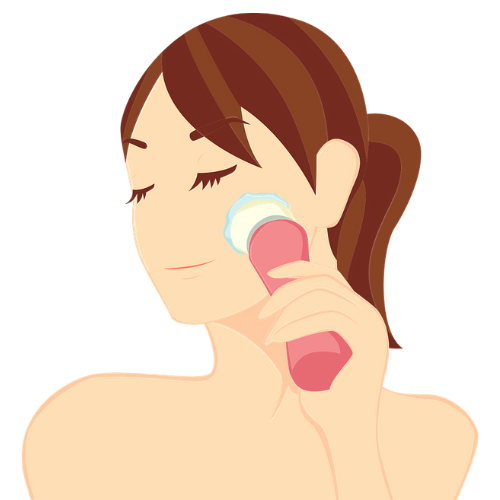 We all want our skin to be healthy and look naturally beautiful. But it is not easy as our skin goes through a lot on a daily basis. It faces pollution, dust, and damage from harmful UV rays. It does not stop here and we damage our skin even more by applying different makeup products that contain chemicals. Following a good skincare routine is a must if you want your skin to be clean. Read natural health blogs and natural beauty blogs to know more about your skin. Follow the health and beauty tips if you think it can benefit your skin.
We are here to bring some of the best health & beauty tips for you. In this natural beauty blog, you will get some useful beauty tips that will help you to remove acne and blackheads from your face and make it soft and smooth.
1. Clean your face before going to bed: It is so important to wash your face before going to bed to avoid any skin issue. Sleeping with all the makeup, dirt, and pollution on the skin can cause serious skin problems like pimples, blackheads, irritation and textured skin, etc. No matter how tired you are, make sure you wash your face with a good cleanser or facewash before sleeping to clean all the dirt and makeup so it does not clog your pores and cause a lot of skin issues.
2. Gently scrub your face weekly: Scrub or exfoliators help to deep clean your skin. It removes all the gunk, dirt, and excess oil from the pores. Avoid exfoliators that contain large molecules. They can leave scratches and damage your skin. Gentle exfoliators are good for the skin to clean the pores and remove dead skin. Homemade scrubs are the safest when it comes to sensitive skin or damaged skin. You can make it with rice flour, gram flour, and coffee whatever you prefer.
3. Keep your skin moisturized and hydrated: Leaving skin dry is the biggest mistake ever. Never leave your skin dry after washing the face. Use a good quality moisturizer to keep the skin soft and young. Also, lack of water intake can be the main reason for acne and pimples. Drink enough water to keep your skin hydrated. 8 glasses of water every day not only keep you healthy but it also cleans your skin from inside. You will definitely see the difference in your skin when you start having the right amount of water in your body.
4. Avoid touching your face frequently: Make sure your hands are completely clean whenever you touch your face. Your hands touch various surfaces in a day. Imagine how much dirt and bacterias it can catch. You transfer these bacterias and dirt to the skin by touching it with your dirty hands. It can cause many skin issues including severe acne and blackheads. It is advisable not to touch your face every now and then to keep the risk minimum.
5. Wear sunscreen: Harmful sunrays can cause severe damage to your skin. If you want these problems not to occur again and again then start using a good sunscreen. SPF 50 is what we need when it is a bright sunny day. It protects your skin by creating a shield between your skin and UV rays. You can also use tinted sunscreen which does not leave a white cast on your face but give a little hint of makeup.
6. Use baking soda for stubborn blackheads: If you are dealing with stubborn blackheads which do not leave your nose then use baking soda to treat them. It is simple to use. Add a little water in baking soda to make a smooth paste and cover the blackheads with this. Leave the paste on for 10 to 15 minutes and then wash it with water. You can also massage with this paste to make it work even better. This will remove all the blackheads and whiteheads and give you smooth skin.
7. Stick to a routine: It is very important to get a good skincare routine and stick to it. It can be anything. For example, face wash, scrub, mask, serum and moisturizer serial-wise. If you have found it the best for your skin then never skip it. Follow the routine weekly or twice a week according to your ease. This helps you to keep the skin clean and healthy. People with acne and blackheads should definitely pay attention to this. A healthy skincare routine will help you to treat them faster.
8. Stop eating oily food: Oily food is the most common reason for acne and pimple. The first step to treat acne is to stop oily food ASAP. Limit the consumption of oil and start eating green leafy vegetables and fruits. This advice is especially for teenagers who are fond of junk food and always complaining about skin issues. Sometimes it can be because of hormonal changes but if you are facing severe acne issues then oily food and junk food is also equally responsible for this.
Summary: These beauty tips work 100% and give amazing results. There is nothing to worry about pimples and blackheads. You can treat them with a little extra care than usual. The above tips will help you to cure your skin problems.