Healthy, clear, and beautiful skin is a dream of all of us. Be it any skin type, we want to keep it radiant and flawless. But sadly, most of us are struggling with skin issues. Pimples, acne, wrinkles, pigmentation are some of those issues. We spend a lot of money on expensive beauty products to get our desired skin. We follow all the health and beauty tips advised by beauty bloggers. However, some of us end up having more skin problems due to the chemicals which those beauty products contain. This is a sad reality and we all have faced it at least once.
Despite investing in these expensive chemicals, we should look for some natural products. They are cheaper and give permanent and good results. Look for natural health and beauty blogs that are easy to follow and seem good for the skin. Natural ingredients may work slow but they never hurt or damage our skin like other chemical products.
In this natural beauty blog, we are sharing 6 natural beauty tips which can be followed by any skin type:
1. Eat healthy food: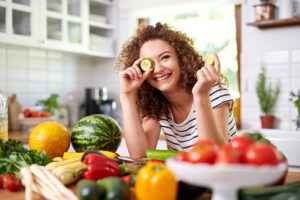 It may sound a little cliché but most of our health and skin issues can be solved just by eating the right food. Stop eating junk food immediately if you are struggling with any major skin issue. Include more vegetables to your diet and also start having at least one fruit a day. These are healthy food which provides all the nutrients your skin requires. Do it for an experiment and stop outside food. Follow a healthy diet and you will see how beautifully your skin will respond. The acnes will reduce automatically and you will see the natural glow on your skin.
2. Cure puffy eyes: 
Puffy eyes are one of those issues which we all face no matter what skin type we have. There can be many reasons for this problem like lack of sleep, environmental effects, or inflammation. Teabags can cure puffy eyes naturally. Put two tea bags in the refrigerator and let it chill. Cover your eye areas with the chilled tea bags and remove them after 10 to 15 minutes. The anti-oxidants and caffeine in the tea will soothe the skin around your eye. It will reduce all the puffiness and make you feel fresh.
3. Yoga: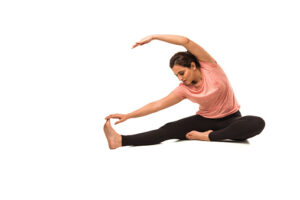 Yoga can give you amazing health and skin benefits. Just look at the skin of a yoga teacher or a person who performs yoga regularly. How radiant their skins look. It's because yoga relaxes all the stress, releases toxins from the skin, and activates the hormones. It also improves our blood circulation and that improves the quality of our skin. You can start with simple yogas for 15-20 minutes a day and increase the level and duration of yoga after a few days. It will resolve your skin issues and provide a natural glow.
4. Use natural products: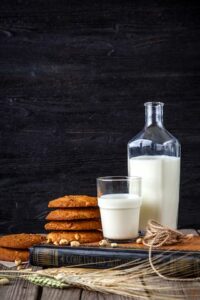 If your expensive beauty products are not working for your skin then it is high time you switch to natural products. Use homemade cleansers, scrubs, and facemasks. Apply aloe vera gel to your skin on alternative days. Use coffee scrub to remove dead skin. Apply Turmeric and gram flour face mask to remove tanning. These ingredients are easily available in all households and work better than most of the other expensive products available in the market. You can also read some natural beauty blogs for some more homemade skincare.
5. Hydrate your skin: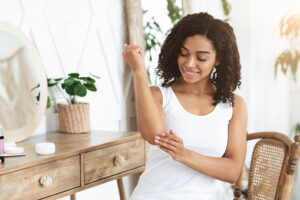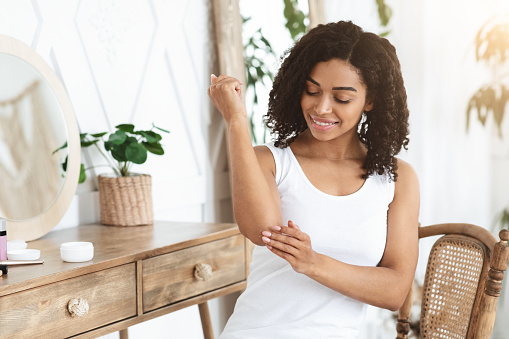 Keeping your skin hydrated is the most important thing to avoid wrinkles and flakiness. Dry skin gets stretched easily and causes wrinkles and many other problems. To keep your skin hydrated drink a good amount of water daily. 8 glass of water is always recommended to an adult. It is sufficient to maintain the elasticity of your skin. You can also have other fluids like fresh fruit juice. Coconut water is also one of the best sources of complete hydration for your skin. Also, do not forget to moisturize your skin every day.
6. Get enough sleep: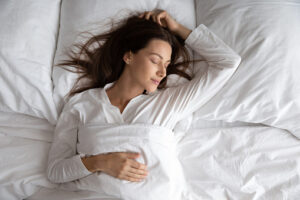 Your skin needs enough sleep to rejuvenate. Good sleep will recover all the damaged cells and will provide rest to your skin to make it look fresh the next day. That is why we call it beauty sleep. So, do not compromise on your sleep. 7 to 8 hours sleep is ideal for adults so make sure you manage your tasks accordingly and get enough time to sleep. If you are having a problem in sleep then try some tricks like getting a quick shower before sleep so you feel more relaxed. You can also try soothing room fresheners and scented candles so create a nice atmosphere for your bedtime.
Conclusion:
Treating the skin more naturally helps to get healthy skin. It is not necessary to include highly expensive products to our skincare routine. Inexpensive natural ingredients can also do wonders for our skin. They may take some time but the results will be long-lasting and real. Your skin will glow from within.