WHAT TO DO IF MY TEETH ARE MOBILE?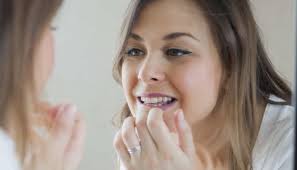 Teeth mobility is one of the most common concerns due to age advancement. If not treated at an early stage within time, the teeth may fall off on its own. To prevent teeth from falling due to teeth mobility there are various ways:
If the teeth are slightly mobile; first step is to remove the cause. Most common cause is infection in the gums and/or abnormal direction of eating force. Getting regular check up and cleaning of teeth from professional dentist will prevent infection in the gums. The main function of teeth is grinding the food and often these grinding machine's surface gets worn out. It is required to smoothen the surfaces for efficient grinding. At times in extreme cases of hard grinding substances like beetle nut and similar items or hyperacidity at night; also results in wearing off the teeth surfaces. Once the teeth are reshaped and crown is restored, the process of grinding and its efficiency is restored.
If the teeth mobility increases, it has to be treated by one or more processes like splinting of teeth, reshaping the natural teeth to correct crown root ratio, bone grafting, or periodontal implants. The results are good and the life of teeth also increases.
As a last resort if teeth are lost; the same must be immediately replaced with the help of an implant to prevent other existing teeth from becoming mobile. Mobility of teeth because of gaps between teeth are also called pathological migration of teeth.
A six monthly regular dental check up, cleaning, reshaping the teeth and treating hyperacidity if present; is highly recommended if the mobility of teeth has to be reduced or prevented. Proper care regularly can insure a good eating free of teeth mobility.
Source: https://indiadentaltourism.com/what-to-do-if-my-teeth-are-mobile/